The Inauguration Celebration of The Buchanan
7th – 10th October 2022, Callander Scotland
The celebration was held over 4 days, and we are forever grateful for the attendance, assistance, participation and enthusiasm of everyone. Here are some personal highlights
FRIDAY 7th OCTOBER
Golf tournament / Set up / Clan acquainances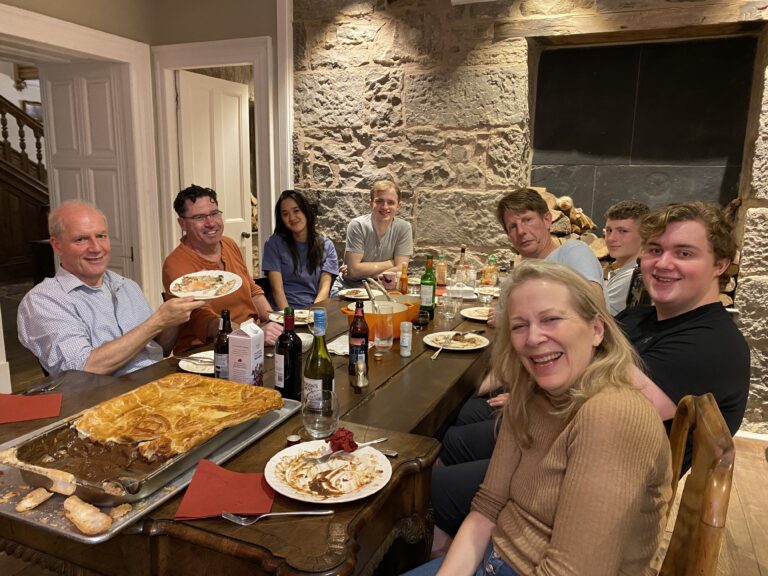 SATURDAY 8th OCTOBER
Inauguration Celebration
/

Photos on the ground

/

Chiefs lunch

/

A traditional Ceilidh
As I received my Letters Patent from Lord Lyon, the Clan – led by my Seanchaidh and Pursuivant, Malcolm Buchanan – recited a clan oath:
We will strive to honour the traditions of our Scottish culture and heritage
We will act with honour and integrity in all matters
We will uphold our Clan Motto "Clarior Hinc Honos" (Brighter Hence the Honour).
SUNDAY 9th OCTOBER
Service
/

Parliament

/

Black Tie Dinner
MONDAY 10th OCTOBER
Lunch at Buchanan Golf Course
We are indebted to Paul and Dr Shona Gibson for organising this event. 
A celebration on a grand scale.
Of forgotten and antiquated custom.
From the other side of the world.
In the middle of a pandemic.
From myself, my family and my entire clan, many thanks.